Keeping your boat on Lake Murray at Timberlake Marina gives you perfect access to a 50,000 acre lake with 500 miles of shoreline and draws thousands of visitors each day.  It is often referred to as the "Jewel of South Carolina". This recreational paradise provides some of the most scenic landscapes and picturesque sunsets you'll ever experience.  Whether you are passing through or spending a few days in and around the lake, take time to travel over the Lake Murray Dam; it is awe-inspiring. Taking this trek or stopping at one of the convenient parks on either side of the dam will offer the best vantage point of the 5 famous towers, landmarks associated with the lake.
Lake Murray attracts thousands each year to nationally sponsored fishing tournaments, including the FLW tour, The National Bass Circuit, Bassmasters and the Oakley Bass Tournament, just to name a few. This beautiful lake is home to the 2014 and 2017 Forrest Wood Cup and it was just ranked 24 out of 100 Best Bass Lakes in the Nation and has been voted in the top 10 places to Boat and Live.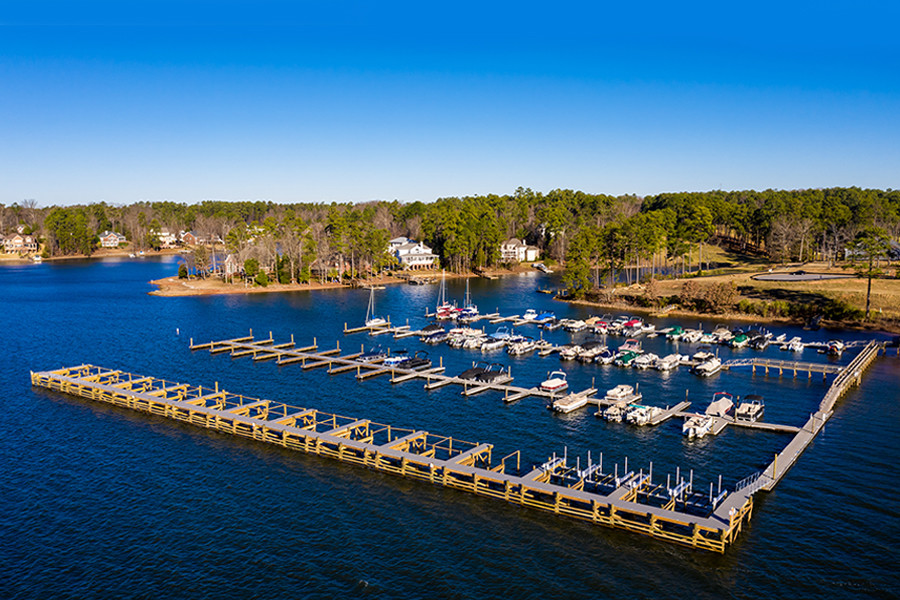 The largest event held on Lake Murray is the Lake Murray Fireworks Celebration. Voted a top 10 event by the Southeastern Tourism Society, it is no wonder it is a big tourist draw. The sky sparkles with fireworks launching from multiple locations around the lake.
Lake Murray is a boating paradise for all type of boaters. Whether its navigating sails through cutting winds, zooming around on jetskis, or leisurely cruising in a power or fishing boat, Timberlake Marina is the perfect place to have a boat slip. Each slip offers water and electric, the marina is located in a protected neighborhood, and is convenient to Columbia.